Kanye West debuted his new collection for Adidas last night at New York Fashion Week. Many have criticised the Autumn/Winter 2015 collection but I love it! People are saying that the collection isn't wearable but I would wear most of the pieces, including the menswear. I think you just have to look past the body suits and look at the pieces individually. I love the minimalistic hair and make up, it makes you concentrate more on the garments. The whole military sports feel to the collection is so on trend right now. I also like the way he presented the fashion show, if you haven't seen it yet follow this link.
Here are a few photos from the show: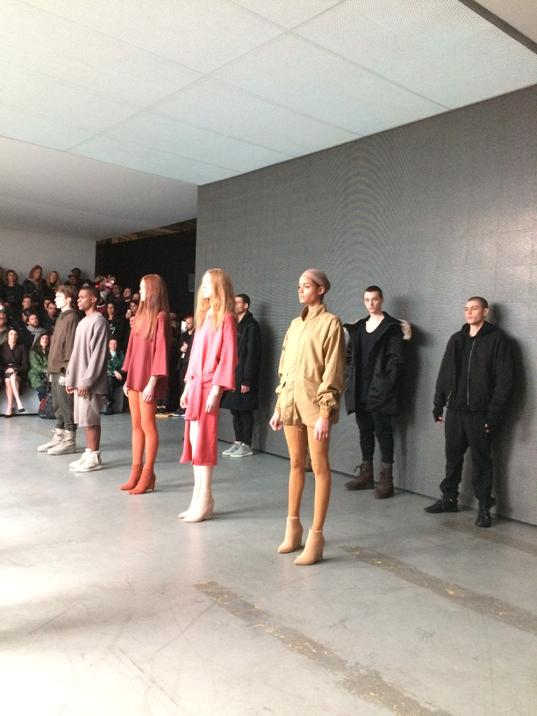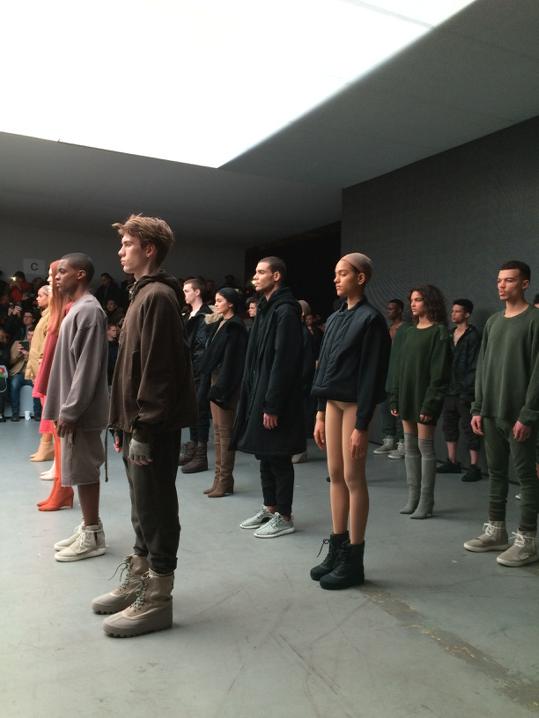 Rihanna and Beyonce were in attendance, both looking gorgeous. Beyonce was wearing Harbison Spring 2015 and Rihanna was wearing Julia Seemann Fall 2015.
Kendall Jenner with Justin Bieber and Big Sean. Kendall is wearing a Supertrash leather skirt and Alice + Olivia over the knee boots.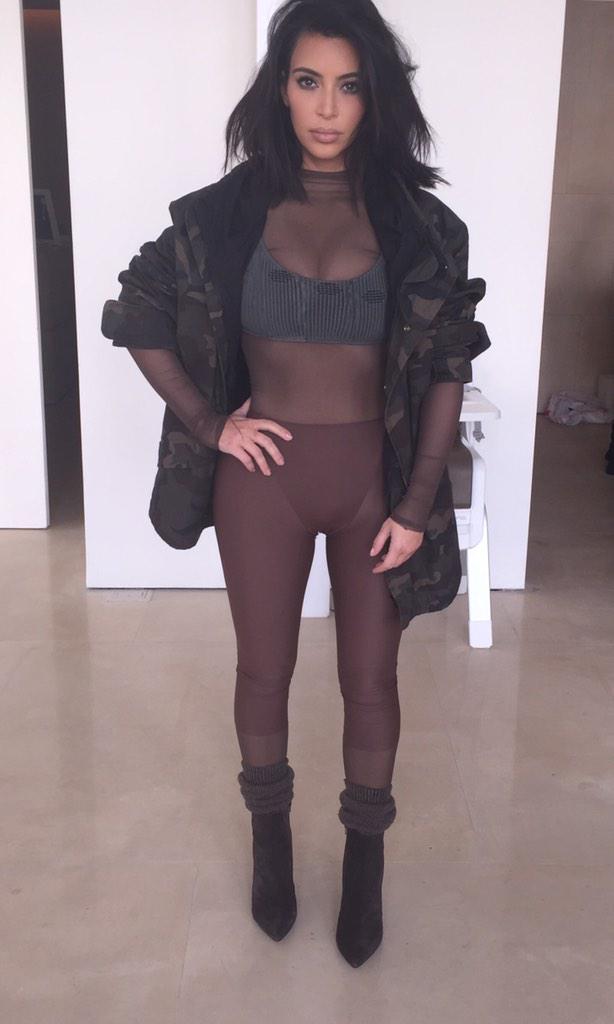 Kim Kardashian West was obviously at the Fashion show, wearing the Kanye x Adidas collection head to toe. When I saw this picture I loved the outfit but from the other pictures the leggings weren't as sheer as I thought which is kind of disappointing. I love everything else about the look, especially the sports bra and the camo coat.
Kim and Kanye with Editor-in-Chief of Vogue (US) Anna Wintour.